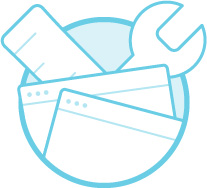 Undergoing Maintenance
We are doing some much needed maintenance on our website. Come back soon to see what we have going on!
Feature Updates
With the changes in our services, this update will include our new services, our industries served, and more.
Bug Fixes
This does not mean we are still not here to support you. Contact us any time if you have any needs.